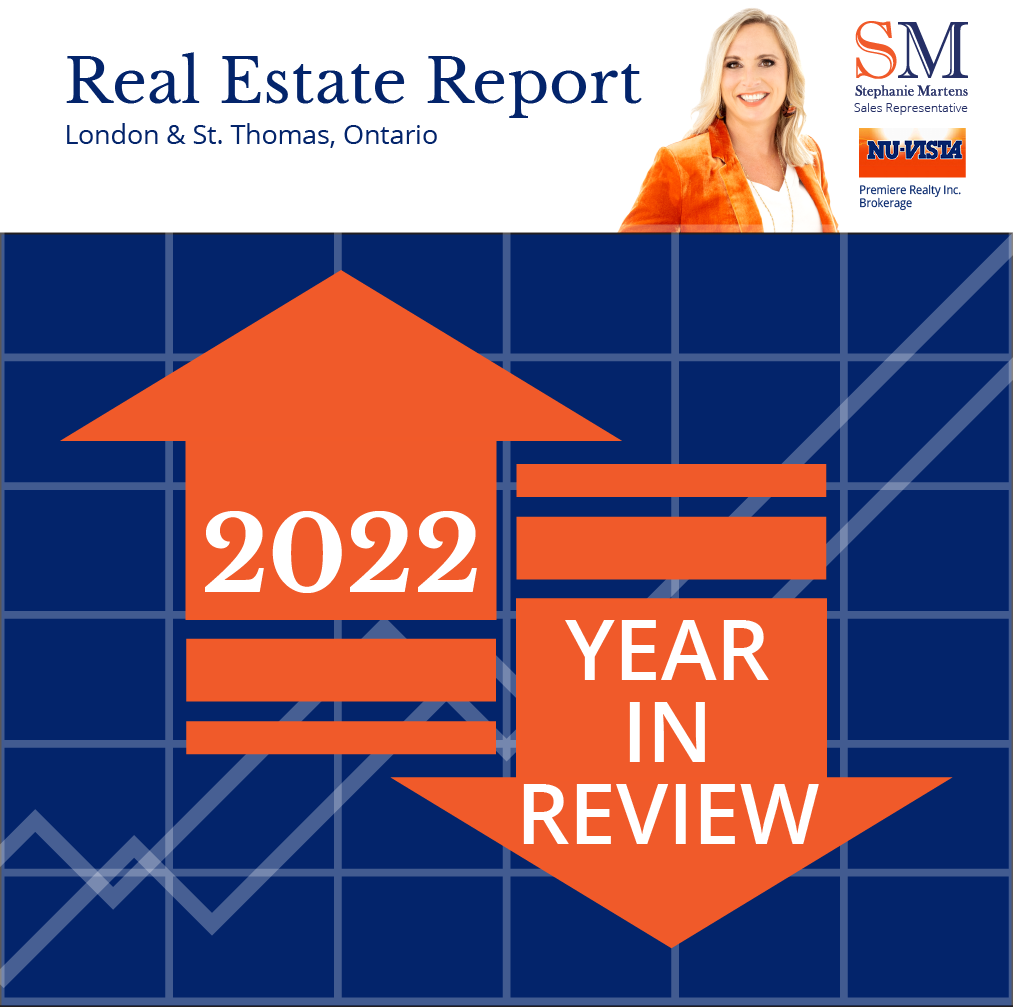 We have never seen a year like 2022 in the real estate market. The year started off with the fastest increase jump of housing prices Ontario has ever seen, followed by a steep decline in pricing just a few months later. Interest rates were adjusted aggressively to cool the market, which quickly began to cut buying power. As housing prices level out, we are beginning to see how the market might settle. To say this year has been unpredictable would be an understatement.
Throughout it all, I had the chance to work with a number of wonderful clients on both the buyer and seller side. We launched our 'Smartens London Living' series where we talked about what different London neighbourhoods' had to offer. The series proved to be a success and we will continue featuring London neighbourhoods into 2023.
We also had a number of discussions with BMO Mortgage specialist Carina DeMedeiros about the ever changing landscape of Mortgages in Canada. Though it looks like the Bank of Canada might start slowing down the increases, we will continue to keep you informed on the changes as they come.
Our social media pages also became a great place to connect and share home owner tips and tricks throughout the year. I will continue to share this information and am always happy to answer any questions you may have in all things real estate. To follow along, click on the links below.
2022 was a difficult year for many. I want to thank my wonderful clients for trusting me to find them a place to call home. 2023 is already shaping up to be a great year! Keep an eye out for listings coming to market and as always call me for any questions real estate related! I'm happy to help!
 Have a wonderful holiday season and I'll talk to you all in 2023.