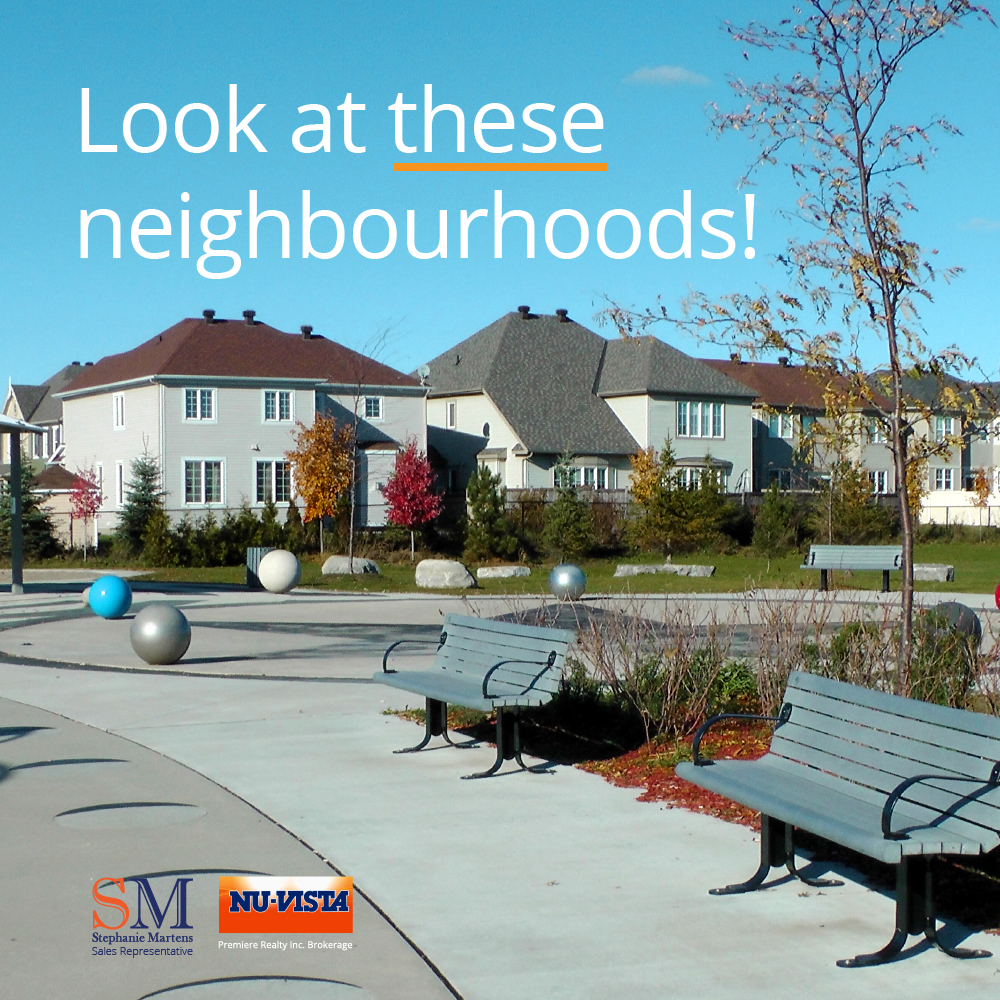 Moving to London Ontario? Maybe you've grown up in London but your looking to make a change. It can be hard to narrow down neighbourhoods when moving, especially if your family situation has changed. We've put together a list of neighbourhoods catered for specific 'must haves' people are looking for.
New Build Property
London is one of the fastest growing cities in Canada. There are a number of neighbourhoods with new build properties coming up all over town. Hyde Park is expanding into Ilderton, Byron is expanding towards Kilworth and Pond Mills is expanding out towards the highway. Not to mention the smaller cities surrounding London (Dorchester, Komoka, Lucan) are exploding with new neighbourhoods. There is no shortage of new build property option sin London, Ontario.
Neighbourhoods for First Time Home Buyers
There are a number of more mature neighbourhoods that have great opportunities for first time home buyers. Old East Village, Arva, White Oaks and While Hills are all areas that have more affordable homes. The properties are a bit older and often come with a decent sized lot. Many of these neighbourhoods are on major bus routes and have a lot of parks and ammenities near by; making it perfect for growing families.
Low Maintenance Properties
If you're a young couple, single or in the retirement phase of life, you may be thinking about a townhouse or apartment. There are many pockets throughout the city that have a number of low maintenance properties. Downtown might be the best best if you're looking for newer buildings, minimal outdoor space and would like to live within walking distance of amenities. If greenery is more what you're looking for there lots of new condos being built in the Sunningdale, Masonville and Byron neighbourhoods. Want to save some money? There are older condos available in the North/ West London, Pond Mills and White oaks area. Many of these are on bus routes, but a vehicle is ideal.
Investment Properties
Due to the post-secondary institutions in London, it is a great city for investment properties. Looking in areas around Western University and Fanshawe College are the ideal neighbourhoods for this. Rental properties also work in other areas of the city, but your target renters might be different. Read my Investment Properties Blog for more on this.
Neighbourhoods with 'Fixer Uppers'
Looking to make an older property your own? Old East Village, White Hills, and Wortley Village all have great opportunities. Though there are gems throughout the city to flip, these neighbourhoods with older homes have a lot of potential as many haven't been updated in years. Remember to factor in the costs (and then multiply x2 for delays) when thinking about your budget for these projects.
Neighbourhoods for Families
There are a number of wonderful neighbourhoods in London for young and mature families. Masonville has some of the best schools in the city, along with Oakridge, Lambeth and Wortley Village. Being the 'Forst City' there are lots of great parks and trails throughout that families can enjoy. Depending on which stage your family is in I can help direct you to the right area of town.
It can be hard to navigate this market, especially if your family situation is changing. With my years of expereience in the city, I can help guide you to the right areas. Contact me today and I'd be happy to have a chat about what you're looking for!
Do you like learning about what London has to offer? Follow along with our 'Living London' series on social media: